As we mentioned in our post about interviewing wedding consultants, there are several ways one can go about planning an Indian wedding.  Hiring someone, doing it yourself or a combination of those two options.  Regardless of which direction you go, having an Indian wedding planning checklist in your arsenal is critical.
An essential tool to have before you begin planning.
If you are working with a wedding planner or consultant, they should provide you with a wedding planning checklist. This tool lists all the tasks that need to happen between now and wedding day. In addition, the list should have due dates and names of the people accountable for those tasks – you, the groom, the wedding planner, and anyone else – like your parents or others who have a responsibility in the process.
If you choose to plan the wedding on your own, finding a checklist specific to Indian wedding planning can be quite a challenge. Never mind, finding one that is culturally focused. What if you're hosting a Christian, Muslim or Hindu wedding and you're not sure about all the traditions? Not all checklists that are out there provide that sort of detail.
Planning a wedding is similar to project planning in business – except with more emotions and less structure.  Knowing that, we have put together culture-specific Indian wedding planning checklist for you to use as you begin planning your wedding.  Regardless if you're doing it yourself, or hiring a consultant, having a clear plan will help all of you in the long run by avoiding miscommunication or added stress.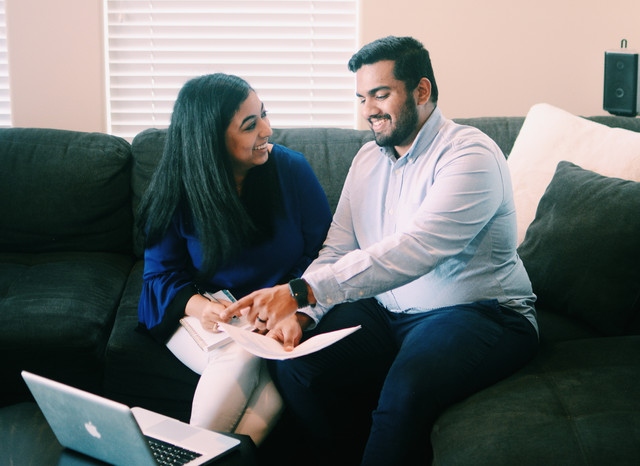 The importance of following a planning checklist.
Of course, there are many of you who are not fans of planning. You're more than welcome to wing it and make decisions as they come. 
We get it, sometimes you want to do things your way. Sometimes, it's fun to just get in the car and drive without a map.  Who doesn't want to decide on a whim to take a trip down to Mexico for the weekend? 
However, when it comes to planning your Indian wedding, there are so many moving parts and so many opinions to consider.  In this case, we highly recommend following a set of guidelines.  At least you can be sure that you didn't miss something ultimately important. 
Of course, along the way you can customize it and make it your own. After all, this is your wedding!  We suggest you have fun with it, while not totally missing the fact that you may need to choose your décor AFTER you have selected your bridesmaids dresses.  Just saying 😉
Here are three reasons for using an indian wedding planning checklist:
It provides a complete list of important milestones and tasks that need to be done before wedding day
It prioritizes tasks, allowing you to focus your time and energy on the tasks appropriate with the amount of time you have
It presents tasks in a chronological order and informs everyone involved of their responsibilities
First, starting off your wedding planning adventure with bits and pieces from what friends and family have shared is not the way to reduce stress.
Your family-friends means well, but what would be more helpful to you is to have tools that are proven and designed for your type of wedding.
A checklist that has all of the vendors, tasks, activities and items you will need to create the wedding of your dreams will help keep you on track.
Plus, following a project plan with due dates and schedules will allow you to catch any potential surprises that may sneak up in the home-stretch of your planning process.
Second, many couples jump into booking vendors as soon as they get engaged.  There are several things that need to happen BEFORE you book your first vendor.
Say, what?!
Yes, do you know how many guests you plan to invite? Does that number match your parents' guest list? Have you discussed things like budget or style?  These are absolute must-have conversations before you book your first vendor.
Following a proven wedding planning checklist will help you determine these decisions in an efficient and thoughtful way.  Once you have these important conversations, you can hit the ground running and start meeting with wedding professionals.
But, again, there's a method and order of hiring that must happen. Unless of course, you prefer to have meetings upon meetings, and potentially spend more money when forced to renegotiate contracts.
By following our wedding planning process, you'll be less stressed and looking forward to the most epic wedding you've attended! 
Finally, what wedding ever turned out perfectly without communication? None, that we know of. 
Having an Indian wedding planning checklist will keep you and the family happy (and, on good terms).  It can be shared with everyone who has a role to play in the process and helps you keep things moving along. It prevents uncomfortable conversations or arguments on who was supposed to order the invitations, or who forgot to setup a meeting with the priest.  Your wedding checklist keeps everyone on task, efficiently uses your time and lets everyone know when essential tasks need to be completed.
DesiWeds VIP couples enjoy access to our numerous tools, templates and online support. 
Some of these are available at no cost just by creating a free user account.  Either way, we invite you to join and begin to simplify the wedding planning process, so you can host a wedding that wow's!
Become a DesiWeds couple and start planning your epic wedding right now.