COVID-19 south asian/indian wedding planning guide and resources
FOR WEDDING PROFESSIONALS​
Our team has compiled an easy-to-use guide to help professionals in the wedding industry to move forward using the recommendations provided by CDC and other State and industry resources.  Here you'll also find answers to questions and helpful links for vendors that service Indian weddings.
Please check back often as we will continue to refresh this content. Or, sign up to receive blog post updates.
Happy planning,
~ Shena Cherian
Download our Spreading the Love, not the germs Guide for vendors serving South Asian/Indian Weddings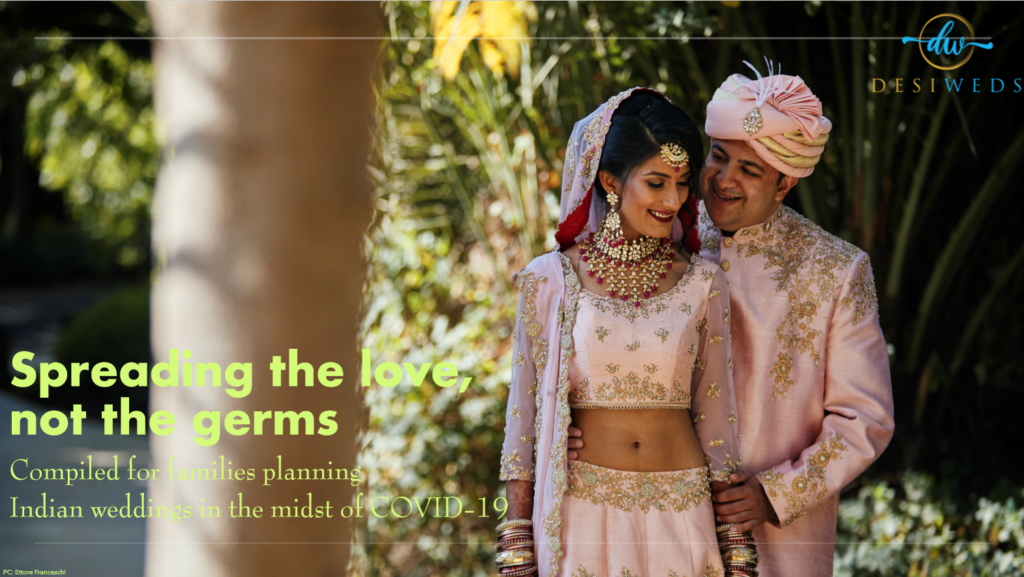 This 15-page guide was compiled by our team to provide you with a snapshot of what the CDC is recommending for each vendor category.  We hope this will prepare you to have better conversations with your brides, and to set expectations with everyone involved.