You need a little help with planning your wedding, finding the right vendors, and staying sane in the process.
Here's your step-by-step guide to planning your desi wedding.
~ In wedding planning, it's about who you trust.
As the founder of DesiWeds and a wedding consultant for 16+ years, I know exactly what causes wedding burnout – and what support couples need the most. 
DesiWeds is my way of helping couples feel confident in which vendors they hire and excited about planning the most important family event of their lives together. I've seen couples time and again get to a point where they say, "We just want to get this over with." It doesn't have to be like that. The only difference between pure burnout and wedding bliss is taking smart, educated action with the right team. You'll get that (and so much more) with DesiWeds.
DesiWeds is our signature, on-demand wedding planning platform for busy couples. Here you will define your wedding vision, follow our step-by-step proven system, and execute your dream event. All with a personal concierge at your fingertips.
It was designed based on years of watching couples attempt to solo-plan their wedding into a suffer-fest of mistakes and poor decisions. We are here to inspire you, guide you, and match you with a handpicked vendor team.
Solving the 6 Challenges Couples Face
You've gotten your degree(s), traveled the world, battled dating apps (and your parents). And now, you have found your person! Thus, together your journey to wedding day officially begins. So, where do you begin? DesiWeds was designed to solve the 6 biggest challenges (mistakes) that our community of desi couples deals with while planning their wedding.
Does this sound like you?
If this sounds familiar, don't worry – you are not alone.  Our community's purpose is to get you from #indianengaged to walking down the aisle with huge smiles on your faces (without losing your mind or family members in the process.)
On-demand Wedding Planning Guide: (3) Phases –  Envisioning, Planning, and Execution. We're there step-by-step using our proven system throughout a 6-9 months planning process.
Detailed, Culture-Specific Templates: Stay on track with a culture-specific a wedding to-do checklist, planning resources, templates and videos to help you make educated decisions and avoid mistakes.
A Personal Concierge:  Ten 30-minute candid concierge-level planning conversations with a premier wedding consultant. Plus, on-demand vendor matching discovery calls.
Complimentary Gift: Receive a custom-created Wedding Day Timeline to use with your day-of planner, wedding party and family when you sign up for the 6-month membership.
An In-depth view behind DesiWeds
Other couples enjoying wedding bliss
We have several couples currently planning their wedding using our system, and we thank them for trusting us with their wedding! They agreed to be our test subjects and in-turn helped us improve DesiWeds, so that you could benefit.
+ Needed an accountability partner to figure out budget, keep it in check and guide them along the way
+ Had no idea of a timeline or decision deadline to work within
+ Concerned about budget and availability of quality vendors
+ Vision: To host a wedding that gives guests a good time and leaves them with beautiful memories. Sophy envisioned beautiful décor and Jason wanted to ensure they got value for the price.
+ The DesiWeds team was available when we needed advice, helped us with our budget, and referred vendors that fit our style
+ The online checklist kept us from stressing about trying to get everything done at once
+ Once we were clear on our budget making decisions about vendors was easy
+ We can see it all coming together and are excited to celebrate our wedding with family and friends on May 29, 2021!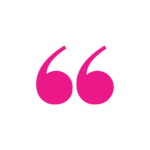 DesiWeds is the calm and collected friend you need while planning your wedding. They're your friend but also happen to have years of wedding planning experience and have an answer for all of your questions.

-Sophy Cherian
+ Concerned about their wedding day being executed smoothly
+ Wanted to stay within budget, however were flexible for high priority categories
+ Save time and money during the planning process
+ Vision: To host a wedding that represented their personalities and style. To ensure that guests were happy and felt like they attended a worthwhile event
+ We feel confident with the team of vendors we have selected, so we are excited about finally celebrating our wedding on July 24, 2021!
+ We realized we were willing to pay more for creating a unique guest experience, but the insight we gained from DesiWeds has helped us put it all together. We learned how to utilize and get the most out of the services we hired so that they make a greater impact
+ The Concierge planning calls have been instrumental in saving us significant time. We had spent hours researching and looking for unique elements to incorporate, but that got overwhelming. The calls helped us make informed decisions so we could move on to the next item and feel good about our choices.
+ The resources available through the site plus the Concierge calls have allowed us to incorporate our personalities to create an event experience that our guests will enjoy and not feel like every other wedding they've attended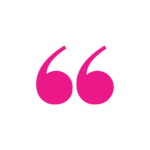 The DesiWeds "white glove" treatment has been very helpful. Having someone to lean on outside of our wedding planners has been very useful.

-Jeffrey Thomas
+ Needed help taking their specific "look and feel" they had envisioned and actually transforming it into reality
+ As foodies, the couple wanted to ensure their guests' dining experience was like none other
+ Wanted their wedding to be creative and different
+ Vision: To create the social event of the year where their guests felt welcome and taken care of, as if they were joining them for dinner and drinks out on the town
+ Their wedding planning team spent multiple hours in brainstorming sessions developing the overarching theme and subsequent detailed elements that would be representative of their vision
+ Tableside service delivered a flawless presentation and offered guests a fine dining experience despite a 750 guest headcount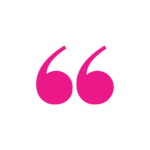 The planning process was made stress-free. Shena guided us the entire way and made sure everything was taken care of so we could enjoy our special day. I may sound crazy, but I miss wedding planning only because Shena made it easy.

-Sara
Guided Wedding Planning Experience Includes
Online planning guidebook
Detailed-Culture Specific Templates
Custom Created Wedding Day Timeline
frequent questions engaged desi couples are asking
More questions? Email us.
attend one of our Free monthly calls.