The place to start creating a
Desi wedding that's all your own.
(With a little help from a friend)
Here you'll find FREE downloadable templates designed with your South Asian wedding in mind. After 15+ years in the industry, we've figured out what works, what doesn't, and what WOW's. Soooo, to keep you from making the same repeatable mistakes, we've created a place for you to get advice, how-to's or voice concerns. Think of us as your "friend in the biz", who's keeping it real and keeping it honest.
Use these tools to help you plan, learn, teach, or feel like you are not alone. Whether you're planning it yourselves or working with a wedding planner, we've got you my friend.
The Basic Budget Template includes a listing of all the possible services you may need to plan your South Asian wedding, in addition to a "Comfortable Budget" and "Over the Top Budget" column to use while having the Budget discussion with your parents and significant other.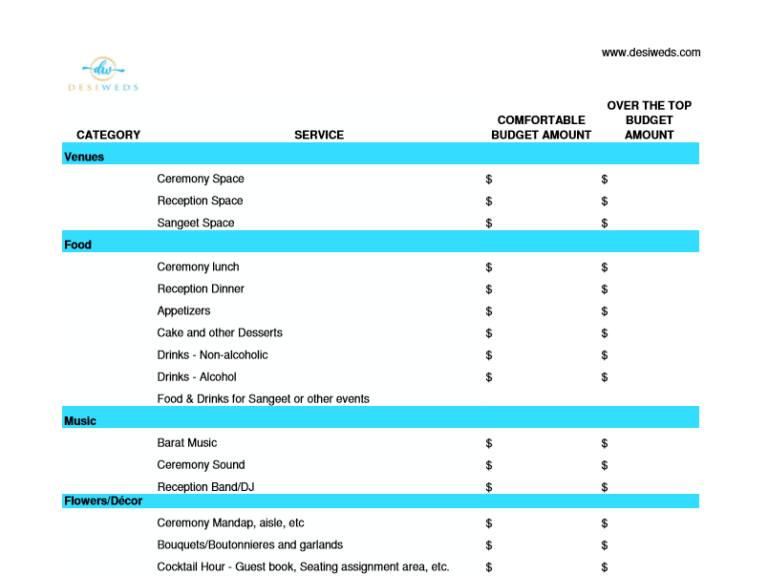 This link will take you to the Free Starter Guest List sheet that you can copy and save in your Google drive. The template is meant to be used as a foundation to use in the beginning stages of your wedding planning process.Organizing your list in this specific format will save you headaches later when you begin mailing, tracking and creating seating assignments for your guests.