Selecting a venue for your wedding events is one of the most planning intensive and time consuming pieces of the entire wedding planning puzzle. I say this because the venue sets the stage for not only the numerous events you have planned, but also the special moments that will be captured by your photographer and videographer. The venue will become the ultimate backdrop for your special day and/or weekend of connecting with friends and family. 
Time is Money. Use it Wisely.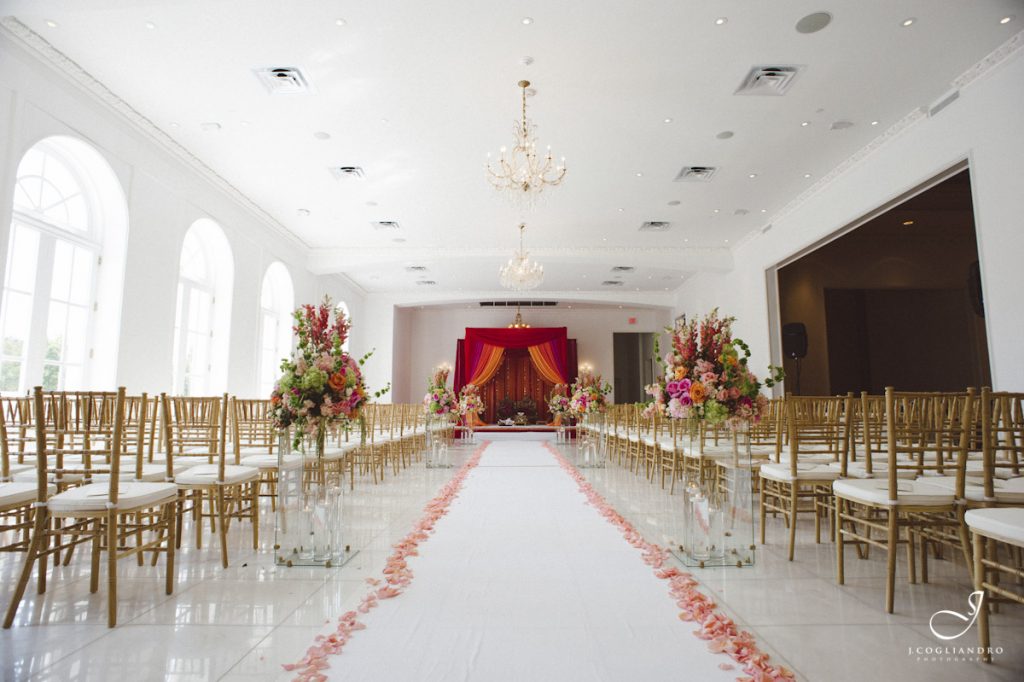 We recommend to invest the time upfront to select the ideal setting for your occasion and you'll spend less money and time later trying to modify things to fit exactly how you envision your wedding. Consider this, before you can decide on your decor, floor plan or which specific events to host, you have to first pick a venue that can accommodate your guests and your budget. Side note, everyone should have a budget whether it's $50,000 or $500,000 setting a number to work within helps simplify the decision making process (read our post Wedding Budget Conversation) for guidance. I won't get on my soapbox about budgeting, but after planning hundreds of South Asian weddings it's one of the topics brides, grooms and their parents wish they would have outlined from the beginning.  I digress, back to venue hunting. I'd say, next to budgeting, venue selection is the most crucial element of wedding planning because the venue you choose will determine, or limit, many of the ideas you've been dreaming of implementing at your wedding. Spend quality time researching and viewing venues before making a final selection.
Don't Settle. Give Yourself Options.
Sometimes couples or parents will have a venue in mind and have already opted to book there without looking at alternatives, or asking the critical questions regarding your wedding needs and expectations. The best advice I can offer here is to keep your options open.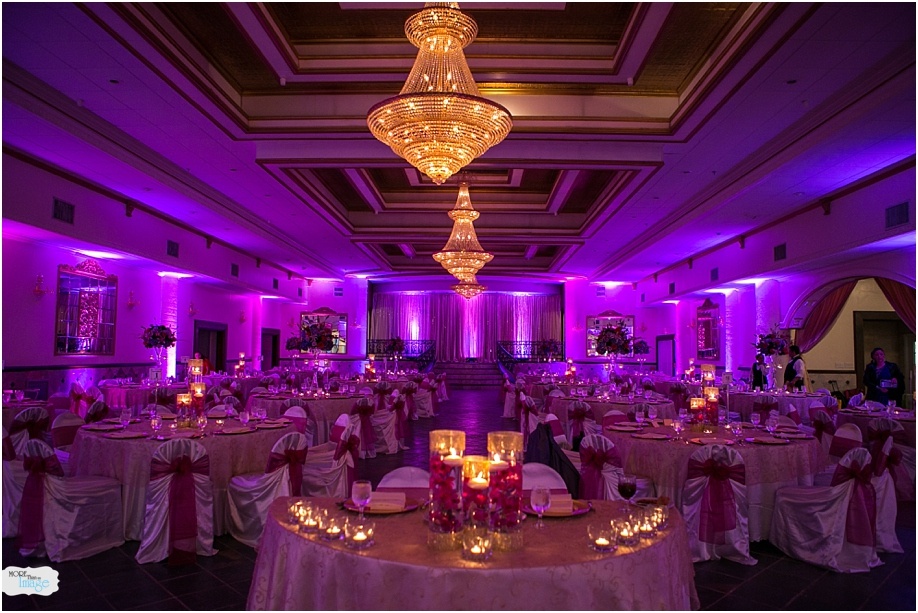 The list of venues may be relatively narrow depending on the city where you're hosting your wedding. For example, in Austin, TX – there are only a small handful of hotels that can accommodate a 500 person wedding vs. some place like San Jose, CA where there are many more choices.  Regardless, you should go see the spaces that appeal to you! Your mind and feelings are all tied into your wedding during the few months that you're in the planning process, you really do see everything through a different lens. Use that lens when viewing venues. When you walk into a space, it should feel right. However, it must also meet specific practical needs.  Here are some initial questions to ask when calling the venue… 
IF having desi food is important – you must ask… Do you allow for outside catering?
IF you are having your ceremony in the same venue (Hindu brides) ask… Do you allow for a small fire for the ceremony?
Do we have to utilize vendors from your list or are we allowed to bring in reputable vendors for our event?  (Honestly, lots of stand alone venues like to have more control over the vendors that come on property – so it's important for you to know this prior to signing a contract).
Be willing to walk away or negotiate with a venue if it does not meet your specific criteria. When you give yourself options, you have the upper-hand.
Ask the Right Questions. Create Your Must-Have List.
There are SO many different kinds of venues out there! There are hotels, villas, chateaus, halls, the list goes on. And they're all for your pickings! I know budget is to be considered, but at first make a list of venues that you know will fit your guest list size and budget range then do a site inspection for every single one. Yes, it's work but it'll definitely be worth it in the long run. 
The whole point of this is that you want a venue that fits you. A venue that gives you that vibe and makes you say, "yes, this is where we need to get married." I don't believe that your wedding venue should be based off what your friend who got married last year says or what your dad's friend suggests is the "best." The best for what reason? Size? Budget? Service? Quality? (I may be a little jaded from seeing this time and again), so yes, still take in the advice they all have to give, and take a look at the venues if you're truly interested. Just don't book the place based on their opinion! You and your groom need to find out if the property fits you guys. Does it represent who you are as a couple? That is an important question, nevertheless go beyond that and consider other factors as well.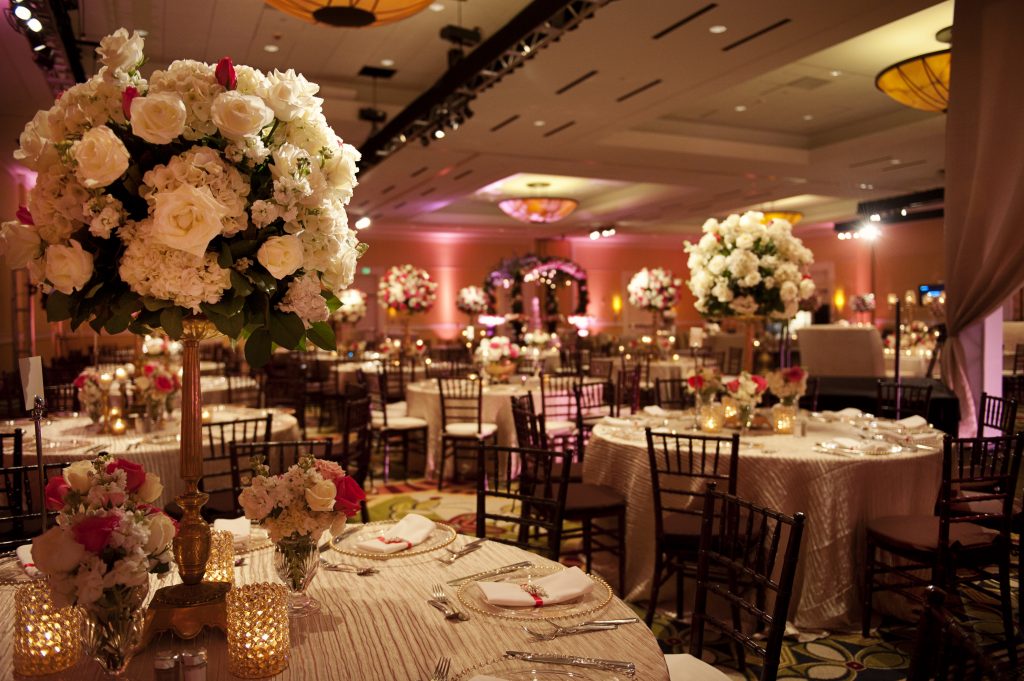 There are many things to keep in mind when looking at venues to determine which one is the right place for you or not. Ask yourselves these questions; 
What do you absolutely love about the place? 
Does it offer something that the last one didn't offer? 
How do they compare against the list of things that you like and don't like about the space?
Will your guests enjoy staying there? 
Are there attractions in the area for them to preoccupy themselves with? 
If in a hotel, will the space match perfectly with the theme or vibe you're trying to express?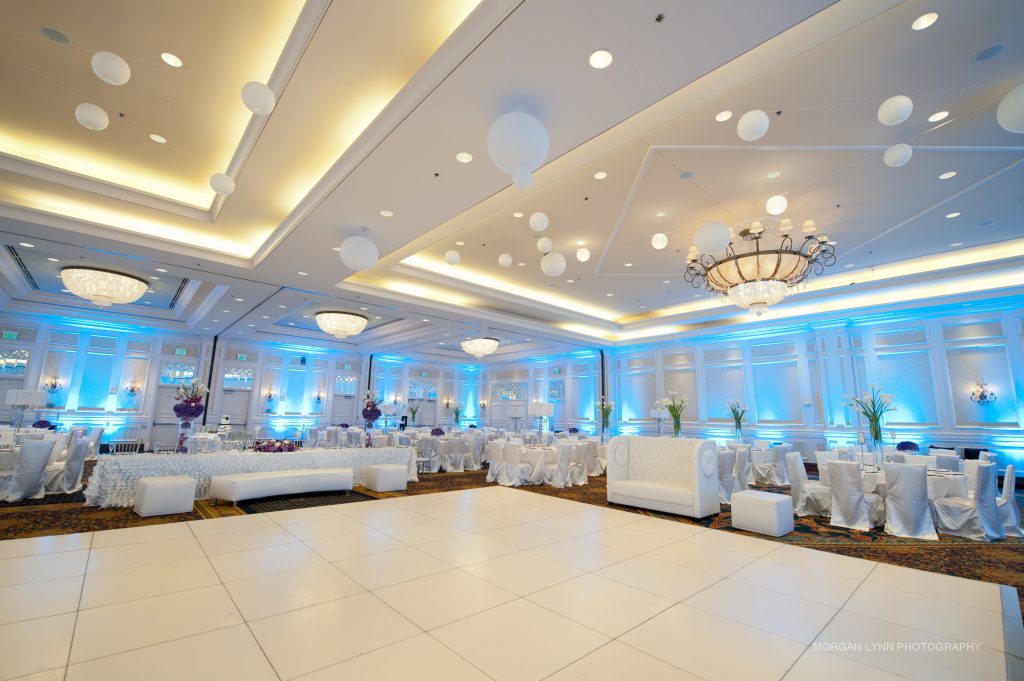 It'll be easier to make your decision when comparing properties based on the same set of criteria. In addition, make a list of must-have items that support your overall wedding needs.  One important factor to consider is your guest headcount and interests. Keep in mind that venue sales managers have a way of making things appear perfectly. They may say the space can accommodate 500 guests, however your guests may get split into numerous smaller rooms because the main seating area only fits 300. 
Sometimes you may really love a property but it just doesn't give the right look or feel that you want for your wedding.  I totally get that the "it just doesn't feel right," conversation with your fiance may bring about a blank stare, but trust me, if it doesn't feel right, it won't be right. 
Hopefully, I've provided some helpful points to keep in mind when wedding venue hunting. Remember to keep your options open, make a "must-have" list and ask the important questions. Above all, make time for this part of the process, it is the most important decision.  Choosing the best venue that fits you both will make your wedding experience more special and personal for you and your guests.